About Us
Established in 1982, My-T-Fine Kennels is a family-owned and -operated, all-inclusive country retreat in Delaware, OH. We provide exceptional boarding, daycare, grooming, and training services for all our clients. With over 40 years in operation, our team has the extensive experience, ongoing education, and certifications needed to properly take care of your pets. From dogs to cats and pocket pets, Large and Small We Board Them All. We want our clients to have peace of mind, knowing that the owners live on-site.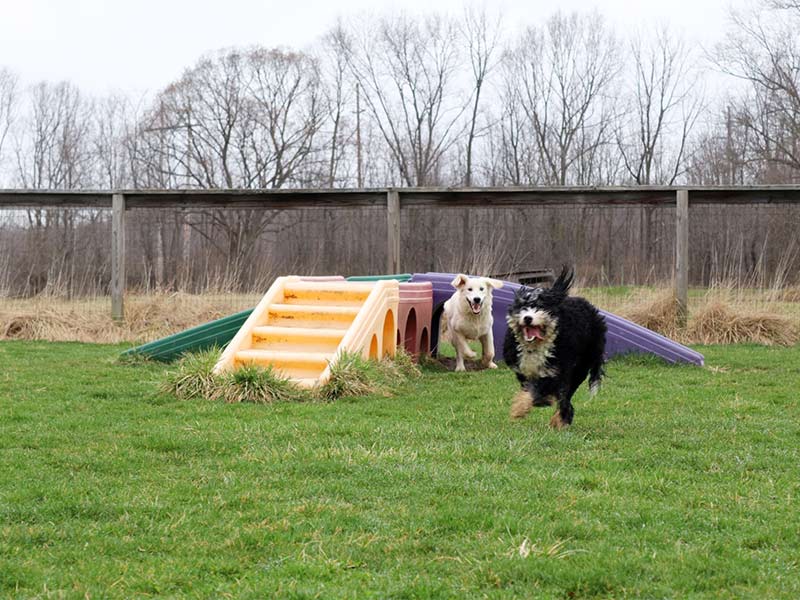 Welcome To The Country
Located on a small farm, your dogs can experience nature and have plenty of room to run and play in our yards. Our facility promotes agricultural education and is known for having goats and horses in certain areas. We look forward to welcoming your pet into our family.
My-T-Fine History
Our owner started pet sitting at a young age. After attending OSU ATI, she settled in Delaware Ohio and started a family. At that time, we were breeding and showing collies, producing multiple conformation champions and dogs that could also perform in agility, herding, and search and rescue. Seeing a need for a boarding facility and having a background in animal science, reproduction, and facility management, My-T-Fine Kennels was born. It has since evolved into an all-inclusive facility, and we are proud to be here for our local community and all their pet care needs.