Boarding
We invite your dog to join the My-T-Fine Kennels family, as we treat all our boarding guests like our own. Since 1982, My-T-Fine Kennels has provided exceptional boarding services to all our clients throughout Delaware, Powell, Dublin, Plain City, Marion, Marysville, and surrounding Ohio areas. Our goal is to maintain a safe, relaxing environment for all the animals we care for, while also offering peace of mind to our clients, knowing that their pets are receiving the love and attention they need during their stay with us. All guest units include comfortable Kuranda beds. If your pet is on any medication, our professional team will administer it as instructed by the prescription. Large and Small, We Board Them All.
Cats & Pocket Pets
My-T-Fine Kennels also boards cats and pocket pets. Our pocket pets and feline friends are given a safe haven, separate from the dogs' areas, so they can sit by the window, clean themselves, and relax the day away! You are welcome to provide your own habitat, or we can provide housing during their stay with us.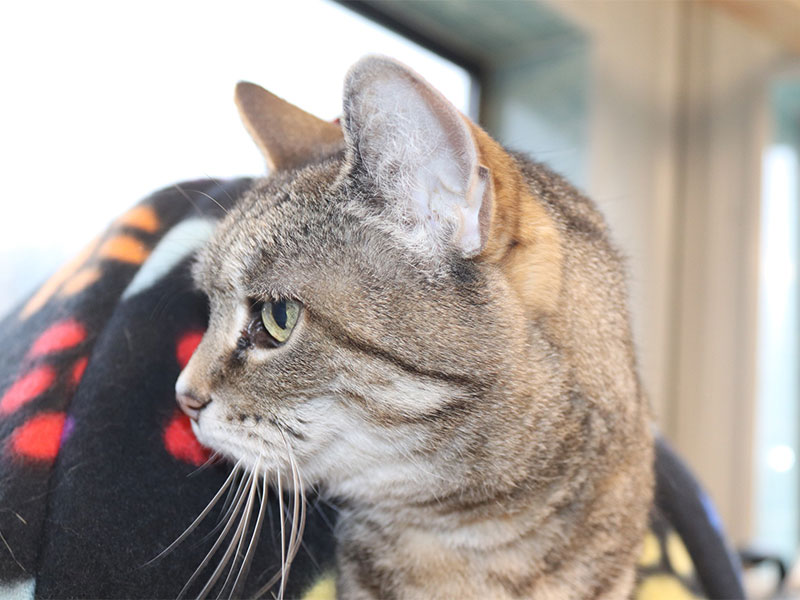 Boarding Hours
Our boarding drop-off and pick-up hours throughout the week are:
Monday - Friday: 9:00am - 11:00am & 5:30pm - 7:00pm
Saturday: 9:00am - 11:00am
Sunday: 5:30pm - 7:00pm
Boarding Rates
Our climate-controlled runs are available in multiple sizes with indoor/outdoor options. Our boarding rates include:
$30/day for 1 dog

A standard run is 4x5 inside with a 4x10 outside patio. The patio is still under the roof, so they are protected from direct weather.

$40/day for 1 dog

A large run is 5x8 inside with an 8x10 outside patio.
Additional dogs from the same family can board in the same run for $15 per additional dog. If they need to be separated to feed there may be an additional charge.
$15/day cats & rabbits

Cats are housed in cat condos with the ability to freely exercise in the cat room one at a time.

Pocket pets are determined depending on their species & what is provided.
Food & Medication
The majority of our clients provide their own food but if you do not Pedigree Mealtime is available for meals. Medications are given following the veterinarians' instructions and require the bottle of meds to be brought in. Insulin can be given at $2 per injection.
Optional Play
My-T-Fine Kennels offers optional play for all our boarding dogs. Let your pup have fun in the sun and make new friends with our group play or daycare programs. If your dog prefers one-on-one attention, we also provide individual play for their comfort.
$5 for two hours of group play (spread out into four half-hour sessions)
$5 for individual play
$10 for four hours of group play (spread out throughout the day)
$16 for daycare with boarding (playing the majority of the day with rest periods)
Vaccination Requirements
Our vaccination requirements include Rabies, DAP, and Bordetella. Puppies are welcome as soon as they have completed their Bordetella and DAP series.