Training
My-T-Fine Kennels is proud to be a Karen Pryor Academy Certified Training Partner. No matter your dog's breed or age, we are here to help your pet with our obedience and behavioral training. We provide a series of individual lessons to help you address obedience and behavioral issues, while also helping you develop a good relationship with your dog. We look forward to guiding your dog down the right path to become an upstanding citizen.
Our Programs
My-T-Fine Kennels offers multiple types of training programs to best suit your goals and your pup's needs.
Daycare & Training
This combination of daycare and training includes:
$480 for 12 days/lessons

The lesson plan includes touch, sit, down, and loose leash walking with duration, distraction, and distance.
Customizable for one or two pesky behaviors or if your pup already knows the basics.

Custom pricing for behavioral problems.
Board & Train
Let us help train your dog while they are boarding with us.
$1,190 for 7 days
$1,792 for 14 days
$3,584 for 28 days
Virtual Online Via Zoom
Great flexibility for people short on time, but still need help!
$150 consultation

Required to evaluate how we can best help you and your pup.

We discuss goals and make a game plan to help you train your pup.
The consultation fee of $150 will be deducted from a 6 session package if you decide to purchase one.

$150 behavioral evaluation

1.5-2 hours to address behaviors such as separation anxiety, inter-household aggression, resource guarding, or reactivity.
You will leave with new tools in your toolbox to help solve problems, and recommendations or referrals if needed.
We put together a training plan and a schedule for follow-ups if recommended

$80/hour for one zoom session
$480 for a 6 session package (expires 2 months after day of purchase)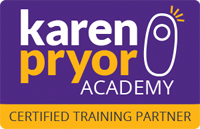 Vaccination Requirements
Our vaccination requirements include Rabies, DAP, and Bordetella. Puppies are welcome as soon as they have completed their Bordetella and DAP series.