Training
My-T-Fine Kennels is proud to be a Karen Pryor Academy Certified Training Partner. No matter your dog's breed or age, we are here to help your pet with our obedience and behavioral training. We provide a series of individual lessons to help you address obedience and behavioral issues, while also helping you develop a good relationship with your dog. We look forward to guiding your dog down the right path to become an upstanding citizen.
Our Programs
My-T-Fine Kennels offers multiple types of training programs to best suit your goals and your pup's needs.
Daycare & Training
This combination of daycare and training includes:
$480 for 12 days/lessons

The lesson plan includes touch, sit, down, and loose leash walking with duration, distraction, and distance.
Board & Train
Let us help train your dog while they are boarding with us.
$1,190 for 7 days
$1,792 for 14 days
$3,584 for 28 days
Private One-on-One Lessons
Some dogs need individual attention for the best result.
$150 One-time visit
$480 Manners Matter

6 hours of basic obedience training that includes working on minor nuisance behaviors

$350 Building on Concepts

4 hours of advanced obedience and trick training
Requires Manners Matter or P+ training experience

$70 for follow-up sessions after finishing a package
Virtual Online Via Zoom
This is the same as our private one-on-one lessons.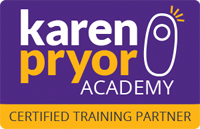 Vaccination Requirements
Our vaccination requirements include Rabies, DAP, and Bordetella. Puppies are welcome as soon as they have completed their Bordetella and DAP series.